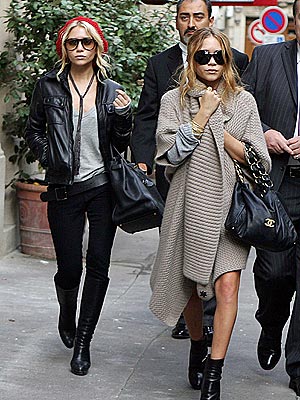 I am making a post about my fashion idol, miss Mary-Kate. Yes, she's over used. Yes, she's a tad bit on the really-really-I'm-too-skinny side. But I love [some] of her outfits. Well most of them. Well, take her closet, re-arrange the items, and I loveeeee it.
I don't know. She makes me so happy sometimes. I mean, look at the bag. The scarf. The tights. It's so...me. That's right, me. If I could become a mini-me and lose about 50 pounds I would so steal everything she owns.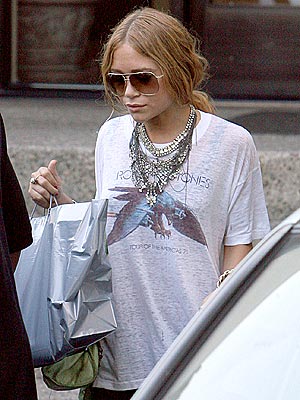 You know, I can't even blame her for losing all that weight to begin with. Anorexia is a very difficult thing to explain, to be a part of, it's like you're losing control and to be in control you control your eating, just to an extreme. I kinda went through it, but hey, it was a fluke thing, blah blah blah I'm over it now. It was hard though, because your not in control, ever. I hope she got it/gets it under control.
So I guess that's it. Hate me if you want, but come on, how could you not love that last picture? Foget the person, wouldn't you love to walk outside in a regular beat up old thrifted t-shirt with tons of jewels on? Damn straight.